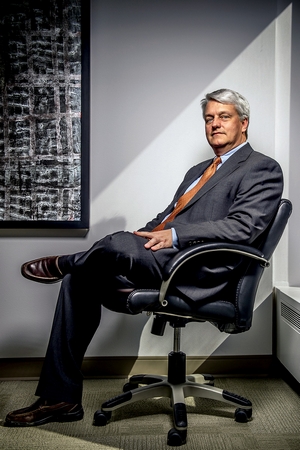 March 23, 2013
By: H. Lee Murphy
Chicago's investment banking landscape is populated by small firms with a few generalists on staff. Bigger rivals see them as irrelevant in an international merger bazaar.
But these smaller players shouldn't be underestimated: Many are finding ways to play on the global stage. They're seeking affiliates in Asia and Europe, usually small firms themselves. They are employing faxes, smartphones and Google searches to fill in gaps that foreign-based partners are apt to occupy at bigger institutions.
Consider Colonnade Securities LLC in Chicago, a little place with a staff of seven. Three years ago, when Aon Corp. wanted to sell its insurance premium finance division, it tapped Colonnade as principal adviser. The firm ended up fashioning a complicated three-way split, with Aon's U.S. unit sold to BB&T Corp. of Winston-Salem, N.C. The Australian unit was sold to Allianz S.E., a German insurance conglomerate. And Aon's business in the United Kingdom and Canada was peddled to Macquarie Group of Australia.
"To start with, on a deal like that, we knew who to call from the start," says Stuart Miller, Colonnade's managing director and founder. "We used email and phone a lot. We never even had to travel to Australia during the sales process. In the end, all the deals closed within three months of each other."