According to Transunion and Fox Business, consumer loans have been on the rise over the past few years. This year is looking like it could be a record-setting one with projected originations of 20 million loans, as lenders loosen credit standards and provide broader access to capital to subprime borrowers to generate additional originations.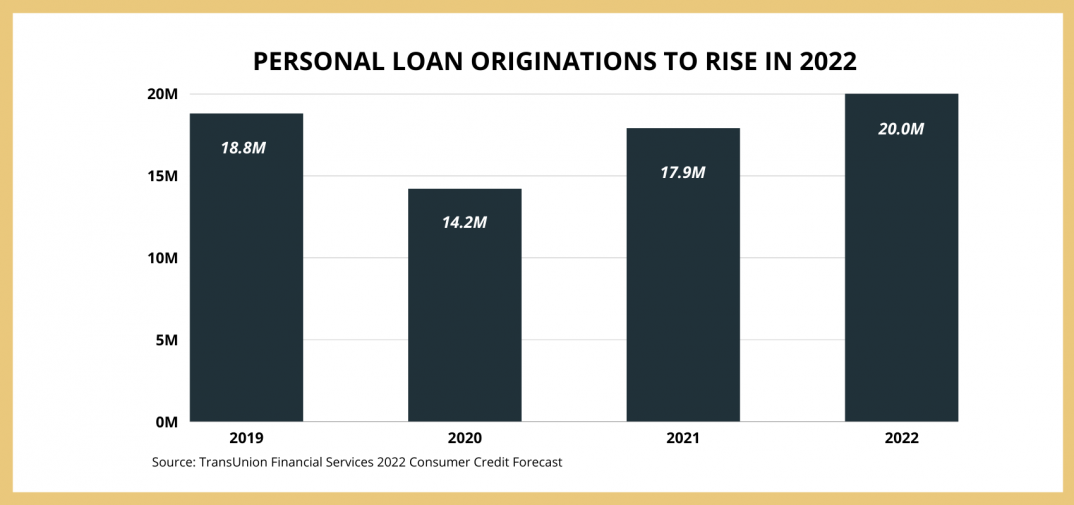 Demand for personal loans is primarily driven by a desire to consolidate high-interest credit card debt into a lower rate, fixed payment note that reduces the consumer's rate by 7.4% on average. Credit card balances reduced drastically during the first 12 months of the pandemic but have since risen back to all-time highs.
Transunion forecasts an 11% increase in originations to subprime borrowers in 2022. Not only are volumes increasing, but average loan size has also ticked up incrementally over the past several years.
At year-end 2020, the average loan balance was $7,104, up $851 or 14% from year-end 2018. As a result, the personal loan industry has grown 23% over the same period despite the number of borrowers only increasing by 4%.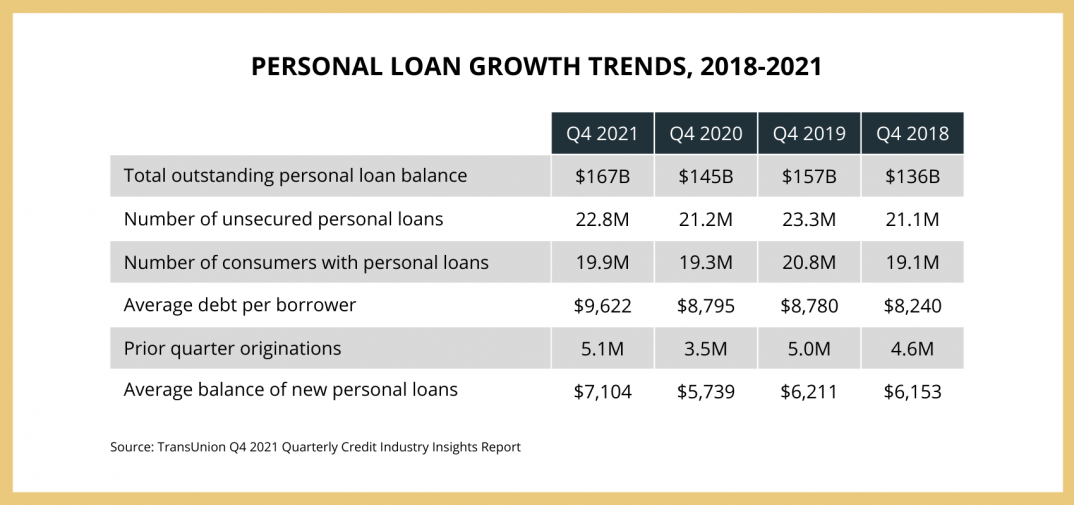 These tailwinds make for exciting times in the industry, and Colonnade will continue to monitor all the key trends across consumer finance. With the positive and growing industry dynamic, the consumer finance industry is attracting more institutional investor interest.
References:
https://newsroom.transunion.com/transunion-forecasts-originations-to-non-prime-borrowers–will-continue-to-rise-for-many-credit-products-in-2022/
https://www.foxbusiness.com/personal-finance/subprime-personal-loan-originations-transunion